What is the application process?
All applications can be completed online. A current State-issued Drivers License or photo ID are required with the application, along with proof of income (3 most recent paystubs). This documentation can be uploaded online or brought into the property. We process all applications through SafeRent and may conditionally approve your application(s) while you wait. All applications are given final approval by the Property Manager within 72 hours.
Is there a minimum income requirement?
Yes. Your total income must be at least 2.5 times the portion of your rent you are responsible for. If you do not meet the minimum income requirement, you have the option of applying with a guarantor. For more information, contact the leasing office.
How do I know if my application will be conditionally approved through SafeRent?
Your SafeRent rental score results from a mathematical analysis of information found in your consumer credit report, application, and previous rental history. To better understand the scoring criteria, click here.
What is the application fee?
The application fee is $32 per applicant. The fee is non-refundable given the fact that it covers the cost of processing your application.
How much is the administrative fee?
A $200 administrative fee is charged to cover the cost to process your application and move-in. The fee is non-refundable. This fee is due upon move-in with the balance of your first months rent.
What is the advanced rental deposit for and how much is it?
A $200 advanced rental deposit is due upon completion of the application. The fee reserves the apartment for you while the application is processed. Once your application is approved, the advanced rental deposit will be applied to your first months rent upon move-in. If your application is not approved, the advanced rental deposit will be refunded.
How much is the security deposit?
Move-in without paying a security deposit! We have partnered with Jetty to save you hundreds at move-in. Jetty offers a low-cost option that lets you keep more cash in your pocket while meeting your move-in requirements. Finish your application today to take advantage of this deposit-free offer. Learn more at jetty.com/move. If you opt-out of the Jetty program, you will be required to pay a deposit of $1,000-$1,250.
Are pets allowed? If so, what is the cost?
Yes! We are pet friendly. We currently accept a maximum of 2 cats or 2 dogs or 1 cat and 1 dog with the exception of the following breeds: Pit-bulls, Rottweilers, Chows, Akitas, American Staffordshire, Shar-Pei, Bull Terriers or any aggressive breed. A signed pet addendum is required at the time of move-in. A $300 refundable pet deposit, per pet, is required at the time of move-in, along with a $35 monthly pet rent/ pet. If you sign up for Jetty Renter's Insurance, your pet deposit will be waived.
Are there additional storage options?
Yes! Additional storage is available for $10-25 per month.
Are utilities included?
All utilities are included with the exception of water, sewer & trash.
Do I need renter's insurance?
Yes, Renters insurance for a minimum of $100,000 in liability coverage is required for all residents. Residents may choose an insurance provider of their choice. Please include the property as an additional insured on the policy. Proof of insurance must be provided upon move-in.
What is your parking policy?
Parking at the community is free of charge. Reserved parking is available for $40 per month.
How many people can live in each floor plan type?
Standard occupancy is 2 persons per bedroom
What if my apartment of choice isn't available?
Please visit the floor plans page of our website and select "get notified". As soon as that apartment is available, you will receive an email notification.


We comply with Equal Housing Opportunity Regulations. Equal access to all types of housing is not only a right, but it is the law and policy of this government. It is illegal for any person to discriminate in housing on the basis of race, color, national origin, sex, handicap, or familial status.
¿Cuál es el proceso de aplicación?
Todas las solicitudes se pueden completar en línea. Se requiere una licencia de conducir emitida por el estado actual o una identificación con foto junto con la solicitud, junto con un comprobante de ingresos (los 3 talones de pago más recientes). Esta documentación puede cargarse en línea o traerse a la propiedad. Procesamos todas las solicitudes a través de SafeRent y podemos aprobar condicionalmente su(s) solicitud(es) mientras espera. Todas las solicitudes reciben la aprobación final del administrador de la propiedad dentro de las 72 horas.
¿Hay un requisito de ingresos mínimos?
Sí. Su ingreso total debe ser por lo menos 2.5 veces de lo que sería su renta con nosotros. Si no cumple con el requisito de ingresos mínimos, tiene la opción de solicitar con un garante. Para obtener más información, comuníquese con la oficina de alquiler.
¿Cómo sé si mi solicitud será aprobada condicionalmente a través de SafeRent?
Su puntaje de alquiler de SafeRent es el resultado de un análisis matemático de la información que se encuentra en su informe de crédito del consumidor, la solicitud y el historial de alquiler anterior. Para comprender mejor los criterios de puntuación, haga clic aquí.
¿Cuál es la tarifa de solicitud?
La tarifa de solicitud es de $32 por solicitante. La tarifa no es reembolsable dado que cubre el costo de procesar su solicitud.
¿Cuánto cuesta la tarifa administrativa?
Se cobra una tarifa administrativa de $200 para cubrir el costo de procesar su solicitud y mudarse. La tarifa no es reembolsable. Esta tarifa se paga al momento de la mudanza con el saldo de su primer mes de alquiler.
¿Para qué es el depósito de alquiler adelantado y cuánto es?
Se debe pagar un depósito de alquiler por adelantado de $200 al completar la solicitud. La tarifa reserva el apartamento para usted mientras se procesa la solicitud. Una vez que se apruebe su solicitud, el depósito de alquiler por adelantado se aplicará a su primer mes de alquiler al momento de la mudanza. Si no se aprueba su solicitud, se le reembolsará el depósito de alquiler anticipado.
¿Cuánto es el depósito de seguridad?
¡Múdate sin pagar un depósito de seguridad! Nos hemos asociado con Jetty para ahorrarle cientos en la mudanza. Jetty ofrece una opción de bajo costo que le permite mantener más efectivo en su bolsillo mientras cumple con sus requisitos de mudanza. Complete su solicitud hoy para aprovechar esta oferta sin depósito. Obtenga más información en jetty.com/move. Si opta por no participar en el programa Jetty, usted deberá pagar un depósito de $1,000 a $1,250.
¿Se admiten mascotas? Si es así, ¿cuál es el costo?
¡Sí! Admitimos mascotas. Actualmente aceptamos un máximo de 2 gatos o 2 perros o 1 gato y 1 perro con la excepción de las siguientes razas: pitbulls, rottweilers, chows, akitas, american staffordshire, shar-pei, bull terriers o cualquier raza agresiva. Se requiere un adendum/anexo sobre mascotas firmado al momento de la mudanza. Se requiere un depósito por mascota reembolsable de $300, por mascota, al momento de la mudanza, junto con un alquiler mensual por mascota de $35. Si opta participar en el programa Jetty de seguro de inquilino, su deposito de seguridad de mascotas sera cancelado.
¿Hay opciones de almacenamiento adicionales?
¡Sí! El almacenamiento adicional está disponible por $ 10-25 por mes.
¿Los servicios públicos están incluidos?
Casi todos los servicios públicos están incluidos con la excepción de agua, alcantarillado/desagüe y de la basura.
¿Necesito un seguro de inquilino?
Sí, se requiere seguro para inquilinos por un mínimo de $100,000 en cobertura de responsabilidad civil para todos los residentes. Los residentes pueden elegir un proveedor de seguros de su elección. Favor de incluir a la propiedad como asegurado adicional en la póliza. Prueba del seguro adquirido requerida al mudarse.
¿Cuál es su política de estacionamiento?
El estacionamiento en la comunidad es gratuito. También tenemos estacionamiento reservado disponible por $40 mensuales.
¿Cuántas personas pueden vivir en cada tipo de plano de planta?
La ocupación estándar es de 2 personas por habitación.
¿Qué pasa si mi apartamento de elección no está disponible?
Visite la página de planos de planta de nuestro sitio web y seleccione "obtener notificación". Tan pronto como ese apartamento esté disponible, recibirá una notificación por correo electrónico.
Cumplimos con las Regulaciones de Igualdad de Oportunidades de Vivienda. El acceso equitativo a todos los tipos de vivienda no es solo un derecho, sino que es la ley y la política de este gobierno. Es ilegal que cualquier persona discrimine en la vivienda por motivos de raza, color, origen nacional, sexo, discapacidad o estado familiar.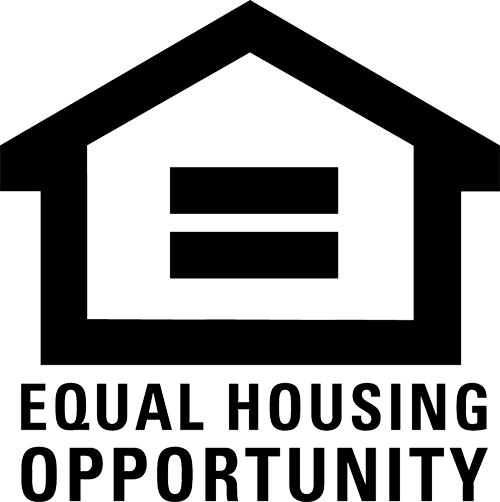 Testimonials
I've had such a great time living at seven spring apartments. I was matched with great roommates and the location is so convenient as it is close to my school. I wake up every morning thinking "I love where I live.

- Seven Springs Resident
I have lived at Seven Springs since 1973. Among the primary reasons I have stayed are the responsiveness of management to my needs and the care taken to maintain the buildings and grounds in a superior manner.

- Seven Springs Resident
Clean. Great View of area. Easy parking. Bus access. Close to College Park campus. When I contact the office for maintenance (over the 10 years I have lived here occasionally I need the maintenance group!) they are very prompt. Excellent documentation. If the maintenance team completes work while I am away they leave a note. Very clean apartment building. Nice neighbors. Great parking and bus access.

- Seven Springs Resident
Professional, friendly, and quick to resolve any issues. Very clean building. Safe. Secure. Excellent Parking. Office answers phone promptly. Great voice mail. Someone always calls back. Service portal system works great too!

- Seven Springs Resident
The rental office staff are professional and hands-on. Throughout my moving process II learned more about the staff because each one made it a easy transition. Martha was my go to and I appreciate her.Overall the community is quiet and there is always available parking. It's convenient to the beltway and shopping.

- Seven Springs Resident
Absolutely wonderful - highly recommend this community. It is extremely convenient to everything you will need - i.e., grocery stores, Walmart, thrift stores, bus transportation comes into the property, close to metro train stations, CVS, Beltway, churches, schools, and lots more - - just too much to list.

- Seven Springs Resident
This is a nice diverse community. The apartment complex is kept neat and tiny. The staff is very professional and responsive to customer service needs of the clients. I am very happy with my neighborhood choice.

- Seven Springs Resident
My moving experience into my new apartment home here at Seven Springs was super easy. Carlos and Martha were exceptional throughout the entire process. Very friendly and informative. Highly recommended!!

- Seven Springs Resident
It is a nice and beautiful neighborhood. It quite and clean. The people and neighbors are friendly. It is accessible to so many amenities and nice restaurants. It's a feel at home place . Home sweet home

- Seven Springs Resident
I have lived in Seven Springs for almost 3 years now. I love the ambience, lush green grass, play areas for the children, barbecue area and gym. There is ample parking no matter what time I come home.

- Seven Springs Resident
Me encanta mi hogar, tengo accesibilidad al parque recreativo, al gym, al autobus, me gusta la atencion, la limpieza de aqui, el area todo es perfecto, mis vecinos tambien es una calidad de personas que me rodean estoy muy satisfecha

- Seven Springs Resident
I am having a best experience so far at Seven Springs Apartment. I have lived at other high rise studio apartments before. I can say so with confidence that Seven Springs apartments, by far, has exceeded my expectations- very comfortable, safe, clean and prompt about any minor repairs issue. I'm extremely pleased about my new home at seven springs. Big thanks to their management as they are truly awesome.

- Seven Springs Resident
I would like to say that I am very happy with Seven Springs apartment. The moving process was very smooth, no stress at all. The apartment is very clean and it's very quiet. We have an Amazing view. The lease office are always helpful.

- Seven Springs Resident
Upscale building, well maintained in downtown college park, that's conveniently located near all grocery stores, pharmacies and gas station. Very clean units, prompt response and extremely friendly residents. Well designed building for privacy, quiet, with docks for easy move in, and great view.

- Seven Springs Resident
Very clean and beautiful designs, accessible from wok to home and vice versa. The recreational facilities are available beautiful for kids to enjoy. The staff is welcoming and answers all the questions I had

- Seven Springs Resident
I have lived in Seven Springs since 1973, and would recommend it to anyone. Management is highly responsive, and facilities are very well maintained. Immediate access to the Beltway and I-95 make commuting less difficult.

- Seven Springs Resident
I was in search of a two bedroom quickly. (3 days) I called on a Wednesday did the paperwork and moved in on a Sunday. Great customer service and very quick with turnaround time. I would recommend these apartments to others.

- Seven Springs Resident
Carlos was very helpful and answered all my questions! He made this process very easy. The day of move in I got my keys and was advised how I could move in my furniture. So far the apartment looks great and I love it

- Seven Springs Resident